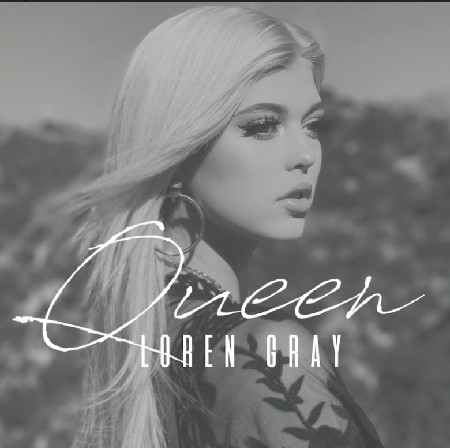 Self-made phenomenon Loren Gray released her new single, Queen, today via Virgin Records. The empowering track – produced by Captain Cuts (Walk the Moon, Halsey, The Chainsmokers) – underscores the importance of knowing your worth in all the different types of relationships you have in life, including your relationship with yourself. Download / stream Queen HERE. View the teaser video HERE and watch for the official video to premiere soon.
The song's message dovetails with Loren's desire to empower her fans to accomplish their own epic dreams. The 16-year-old, who has more than 50 million followers across her social media channels, says, "It's so important to me that they know we're in this together, and that if I can do all this, then they can do it, too."
In addition to releasing a string of singles in 2018, Loren has been selected as the face of Forever 21's Holiday 2018 campaign. To celebrate, the brand recently unveiled a billboard in New York City's Times Square and Loren hosted an in-store meet & greet for fans.
Queen follows the single Kick You Out, which has earned more than one million streams globally since its release in November. Loren wrote the treatment for the official video, which was directed by Jake Wilson. Views of "Kick You Out" on YouTube have already surpassed three million.