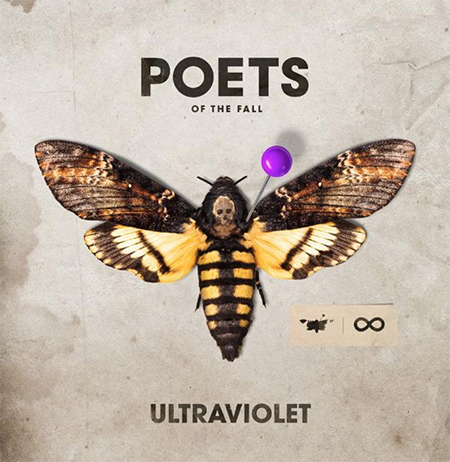 Poets of the Fall released their 8th studio album Ultraviolet. Follow-up to 2016's Clearview, it is a finest work of art and poetry burring the lines between musical genres creating new sounds, imaginative playing in this borderless music, loaded with charm and positivity. Harmonically rich, unusual, and organic, Ultraviolet highlights the concept of a hidden world and its impact on human condition. The set of songs easily resonate with listeners.
They weave songs that speak your truth, the real.  Many raw and palpable feelings that bind your own heart with emotional impact .  Poets Of the Fall created something that does hold appeal for anyone. My Dark Disquiet, the electronic guitar/voice Standstill and In A Perfect World are some examples among others on Ultraviolet because each track is an epic journey and experience where you will find yourself stoned by a variety of atmospheric landscapes, compelling storytelling and a beautiful lyrical work at its best. Passionate, richly evocative, together the words and music create haunting stories. There are some great textures in these songs that combine  rhythms, keyboards, tempo, riffs and synth elements into a fascinating way.  The magic that ensues is simply gorgeous.
All in all, Poets of the Fall's album, Ultraviolet is a very exciting musical journey. This is real music with soul and heart. A mesmerizing album sure to be among fan favorites. On repeat without a problem.
Get the album now here.
iTunes : here
Poets of the Fall 'Ultraviolet' Album Review