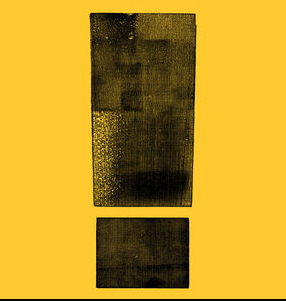 Shinedown recently released their 6th studio album ATTENTION ATTENTION via Atlantic Records. Produced and mixed  by bassist Eric Bass, it feels quite different from their previous works. It is a refreshing listen. The 14-track record is a cinematic mental journey that takes listeners along for the most emotional ride of their life. It is about perseverance and never give up after failures. Blending real depth and sublime vulnerability, the songs bring you up if you're feeling down. They take an introspective approach to boost your self-confidence and conquer fears.The music is effective. It is energetic, often explosive, catchy as hell. It fits well  with the very meaningful and deep lyrics. The words are timelessly relatable and can resonate with anyone.
Marrying big chorus , electrifying riffs, and hypnotic bassline to powerful vocals from Brenth Smith,  the first fierce single DEVIL set the tone and really captures the listener's attention like the title track. With its electronic flourishes, BLACK SOUL takes a different direction but keeps this darkness undercurrent that runs throughout the rest of the album. The title track ATTENTION ATTENTION gets you in another new territory with spoken vocals. KILL YOUR CONSCIENCE about social media, speaks for itself. PYRO makes you reflect on your own life. The rock anthem, DARKSIDE has a strong imagery. The song marries big hooks with dark tones. It weaves a fun and crazy atmosphere with an upbeat tempo. The haunting ballad CREATURES is about accepting yourself as you are. The orchestral part adds a beautiful dimension. EVOLVE is another gem. The piano-driven , song GET UP is a positive anthem and has raw lyrics that people with depression can relate to.
The stripped-back piano , tune, special is a memorable track whilst THE HUMAN RADIO brings you back to reality. The punchy BRILLIANT slashes as much as it sparkles. A triumph for this closing track.
All in all, Shinedown's latest offer ATTENTION ATTENTION is one of their best works. This is definitely a very sincere and personal set of powerful songs that make you stop and look at your own doubts and inner fears. There are many inspirational songs out there. Get them. You don't regret it.
Stream and download https://lnk.to/AttentionAttention
Shinedown 'ATTENTION ATTENTION' Album Review