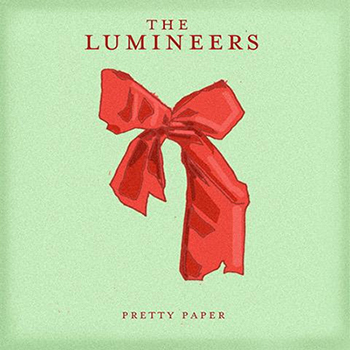 The Lumineers release their acoustic rendition of Willie Nelson's holiday classic  Pretty Paper . All of the band's proceeds from the first year of sales and streams will benefit the Brown Paper Bag Movement (BPBM), a grassroots program aimed at feeding and clothing the homeless.
The band recently performed on 24 Hours of Reality: Protect Our Planet, Protect Ourselves, an annual broadcast hosted by former US Vice President Al Gore. The program visits countries around the world to hear from policymakers, thought leaders, and citizen activists on the front lines of climate change to discover how this crisis is impacting health worldwide.
In early October, The Lumineers also shared a cover of Tom Petty's  Walls  to benefit MusiCares®. The band opened up for Tom Petty and The Heartbreakers three times and performed "Walls" at the annual MusiCares® Person of the Year Gala in 2017, where Petty was the honoree.