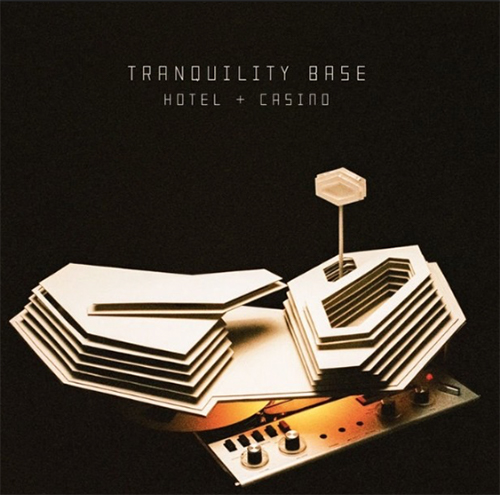 The Artic Monkeys broke 5-year musical silence, to release one of the most baffling records ever made titled Tranquility Base Hotel & Casino, however, it is just beautiful and brilliant. They push further outward from their indie rock roots. 
It's atmospheric, mix of pure piece of sci-fi journey, and reflection about the world . The album has an intimate show feel inspired by classic films . It sees them crafting an artsy kind of album, completely unexpected, unlike anything else out so far from them. That wasn't what a lot of people were expecting either but this collage of vintage jazzy pop provides the most fascinating background to cinematic futuristic and modern narratives (politics, love, social media, events ..) .  
All in all , whatever you may think about this record, it is The Artic Monkeys at its best. It is undeniably artistic growth. If you simply like music, Tranquility Base Hotel & Casino, is a record of enigmatic beauty and intense emotion not to miss. 
Get your copy now here.
Arctic Monkeys 'Tranquility Base Hotel & Casino' Album Review