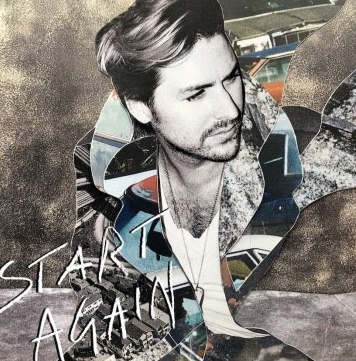 British singer/songwriter Jamie N Commons releases a new song today. Start Again was written by Commons and Sam de Jong and produced by Sam de Jong and is available now at all digital retailers.
Commons will perform a headline show at New York City's Mercury Lounge on July 25th before heading out on a five-city trek supporting Kodaline. Tickets are on sale now at www.jamiencommons.com. Listen to "Start Again" here.

Commons recently partnered with the National Center for Missing & Exploited Children (NCMEC) and advertising agency M/H VCCP for Runaway Train 25, a cross-industry initiative to reinvent the search for missing children in the U.S. In the 1990s, the original "Runaway Train" video by Soul Asylum, NCMEC and director Tony Kaye featured 36 missing kids. After it aired on MTV, 21 of those missing kids were recovered. Commons, along with Skylar Grey and Gallant, recorded a new version of the award-winning song and shot a new video for the track. Watch "Runaway Train" here.
July 25 New York, NY Mercury Lounge *
July 26 Clifton Park, NY Upstate Concert Hall
July 27 New Haven, CT College St Music Hall
July 28 Boston, MA Rock On!
July 30 Portland, ME Port City Music Hall
July 31 Burlington, VT Higher Ground

*Headline show
Jamie N Commons "Start Again" eSingle
Retail: https://smarturl.it/StartAgainJNC
Amazon: https://smarturl.it/StartAgainJNC/amazonunlimited
Apple Music: https://smarturl.it/StartAgainJNC/applemusic
Google: https://smarturl.it/StartAgainJNC/googleplay
iTunes: https://smarturl.it/StartAgainJNC/itunes
Pandora: https://smarturl.it/StartAgainJNC/pandora
Spotify: https://smarturl.it/StartAgainJNC/spotify
Tidal: https://smarturl.it/StartAgainJNC/tidal
YouTube Music: https://smarturl.it/StartAgainJNC/youtubemusic