Nice to Meet Ya, is a sublime piece of piano-driven pop with a soulful groove and bright hand percussion. It  provides the perfect backdrop to Horan's magnetic vocals and playful yet heartfelt lyrics. He co-wrote the song with his longtime collaborator Julian Bunetta (Maroon 5, Jessie Ware), who also produced, Tobias Jesso, Jr. (Florence + the Machine, Adele) and Ruth-Anne Cunningham (John Legend, Pentatonix).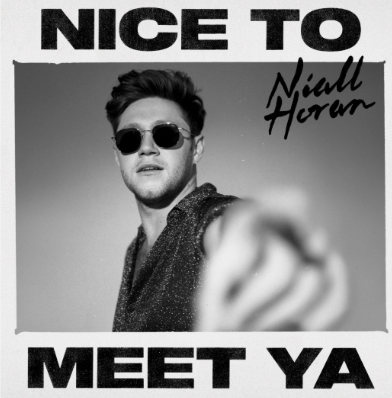 Niall Horan 's new single and accompagnying video for Nice To Meet You is now available. The song is the first single from his forthcoming album.
Niall Horan says, "It's been nearly two years since I released Flicker and I can't wait to get going again. Writing 'Nice To Meet Ya' in particular, was a special one for me. It gave me a chance to experiment musically and I'm so excited to finally share it with everyone."

The official video was directed by The Young Astronauts and shot in London. Download / stream "Nice To Meet Ya"HERE. View the video HERE or below.